It's Zombie Christmas!
That's right. Zombies celebrate Christmas in May!
Or maybe it's just this week's winners for my Party Like It's 1889 giveaway. Could be either option.
Now, I KNOW you're raring to find out who wins the Kindle and other goodies… but that announcement isn't coming till June 1. So to tide you over in the meantime, here be a round-up of some more winners!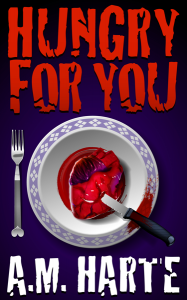 Let's start with the great book bloggers who hosted me this week and ran Hungry For You giveaways.
The winner from Juniper Grove is James!
And the winner from Two Ends of the Pen is Jenni!
You'll be contacted shortly about how to get ahold of your prizes. Yay!
Thanks to all others who commented on the two guest posts — I've added your name to our magic list from which the Kindle winner will be drawn!
Moar winners!
I hold in my hands the last $10 Amazon voucher and 1889 Labs paperback prizes. Well, not literally, because that would mean I am somehow typing with my teeth. And even someone amazing like me can't do that.
First of all, you'll be happy to know that I'm a winner! That's right. Yours truly, Anna 'Mistress-of-all' Harte, has won the in-house comment-off we held throughout this month. (Kit, I TOLD you zombies kick vampire ass!) So thank you everyone for supporting the undead!
Now, let me grab that over-abused random number generator to pick two lucky commentors….
(Sheesh, this thing is as old school as a TI-82. You'd think 1889 Labs could afford a fancier version!)
Okay, okay, I'll stop rambling!
The winner of this week's $10 Amazon voucher is Pavarti Devi!
And the winner of this week's 1889 paperback of his choice is mcchots!
Please drop MCM a line at mcm@1889.ca and he'll get your prizes off to you ASAP.
That's it for now — thanks all for playing along! In the next day, we'll post a final recap of the Party Like It's 1889 month-long craziness, and give you all a final chance to enter into the Kindle giveaway! See you then.
Remember, all your entries to any week's giveaway also count as entries to the Kindle grand prize giveaway. Check out this post for more details.
About A.M. Harte
AM Harte
is the editor-in-chief of 1889 Labs. She writes twisted speculative fiction, such as the zombie love anthology
Hungry For You
. She is excellent at missing deadlines, has long forgotten what 'free time' means, and enjoys procrastinating online.