Are you a winner? Let's find out…
It's Sunday people! Sunday! You know what that means, right?
PANCAKES.
Wait, no. Well, maybe. But no. What it means is it's time to announce some more winners in the Party Like It's 1889 extravaganza! Are you excited? I'm excited, and I can't even win!
So let's start by recapping the winner already announced. If we check over at Violin in a Void, we can see that Mcchots from South Africa has won a copy of Greg X Graves' excellent Bears, Recycling and Confusing Time Paradoxes! Congrats Mcchots!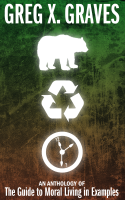 And once again we come to the announcement you've all been waiting for. The $10 Amazon voucher. Can you feel the tension in the air? Well try. Reach out and grab it. Go on.
That wasn't the air you grabbed.
Oh my.
To erase that moment from both our memories, let's talk about next week, when the innumerable Kit Iwasaki will be taking over the Party line to talk about her book, Intern with the Vampire. I would say you can safely ignore her and let me win the little internal-to-1889 wager we've got going on as to who is the most commented author, but honestly, I doubt you can ignore her. Vampires are feisty, and feistiness attracts attention. Stupid vampires.
Check back tomorrow for some exciting vampiric feistiness, I guess.
Okay, well, it's been a great second week, and I hope you all enjoyed it, and I'm going to ahahahahahaha I fooled you didn't I? Or not? No? Okay, fine. Be that way.
The winners of the contest! The random number generator has been doing its thing and has turned out two names:
The winner of this week's $10 Amazon voucher is kdnewton!
The winner of this week's 1889 paperback of his choice is ebonwumon!
If you two can drop me a line at mcm@1889.ca, I'll get your prizes off to you ASAP.
So that's it! That's the end of the Bears, Recycling and Confusing Time Paradoxes week, and I would just like to thank you all for making it so much fun. Please be nice to Kit next week, and buy tomatoes to throw at Anna the week after.
Remember, all your entries to any week's giveaway also count as entries to the Kindle grand prize giveaway. Check out this post for more details.
About MCM
MCM is the creator of the animated series
RollBots
. He also writes books, such as
The Vector
,
The Pig and the Box
, and
Typhoon
. When not doing such things, he is coding sites like this one. He is also insane.