28 Days Later
This was the last week of Party Like It's 1889 — only a few more days until the Kindle winner is announced.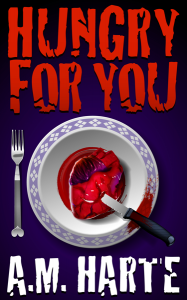 This week has seen us partying with the zombies. You've had guest posts, giveaways, discussions on the mechanics of zombie-swimming, and even advice on how to survive the apocalypse.
Not to mention, this week we at 1889 Labs revealed the most ground-breaking scientific discovery since the atom!
Miss out on any of the fun? Here's a handy recap:
Surviving A Zombie Apocalypse
Today is the last day to enter my giveaway for a $10 Amazon voucher and an 1889 Labs paperback — so get your entries in before midnight tonight!
1. Go to the intro post and tell me whether you think zombies can swim for an instant entry into the giveaway.
2. Comment on my guest posts on Juniper Grove and my interview on Two Ends of the Pen for even more chances to win!
3. Comment on our thrilling news article revealing the shocking truth behind vampires.
4. Run over to my The facebook page and admit it: You, too are a zombie!
5. Tweet about the contest using the hashtag #1889party and get your friends involved!
6. For TEN extra entries, post a photo on the 1889 Labs Facebook wall of you, your cat, or whatever/whoever you want, reading an 1889 book (either print or ebook).
The giveaway closes TODAY, Saturday May 28, at 11:59 EDT, with winners announced tomorrow.
Remember, all your entries to this week's giveaway also count as entries to the Kindle grand prize giveaway. Check out this post for more details.
About A.M. Harte
AM Harte
is the editor-in-chief of 1889 Labs. She writes twisted speculative fiction, such as the zombie love anthology
Hungry For You
. She is excellent at missing deadlines, has long forgotten what 'free time' means, and enjoys procrastinating online.